Without a private proxy, you will face issues such as blocks, bans, or, worst of them all, repeated CAPTCHA checks. So, let us begin with a simple definition.
What is a private proxy?
A private proxy can be considered a dedicated IP address only assigned to a single person. This proxy style allows people to enjoy anonymous scrolling without the threat of censorship and surveillance and provides an opportunity to work around geo-blocks that may affect browsing.
You may also know this type of proxy as a dedicated IP address. However, the meaning is the same. Your IP address is masked with a private proxy, and servers and websites only see the proxy IP address rather than your own.
However, unlike public or shared proxies, a private proxy is your own. You have exclusive control rights and can control the level of anonymity, and enjoy a higher level of privacy than other options. This way, you do not have to fret over what other users in your proxy pool are doing. You know where, when, and what proxy you use every time you log on.
This level of privacy and control does not come cheap. Generally, private proxies are one of the more expensive options on the market for a good reason. You are controlling a single proxy. Instead of allowing access to a pool, the proxy provider must ensure your proxy is up and running, performing to standards rather than testing a pool of proxies and pulling those not testing correctly.
Why use a private proxy?
A private proxy is an excellent option for getting the most out of your proxy without concerns over a shared proxy. Here are a couple of use cases:
Web scraping
Data is your best friend whether you are selling on Amazon, AliExpress, or a local e-commerce platform or looking at how to get into the top 100 apps in the App Store.
With a proper web scraper and reliable scraping proxies, you can pull product descriptions, the top sellers, and rankings from customers who bought the products. With this information, you can better tailor your products or sell the data to a company to help them make business decisions.
However, these large e-commerce platforms do not let you scrape thousands of products without a ban. No matter where you are located, you will be denied at some point during your scrape.
This is why you should use a private proxy. With a private proxy, you can scrape to your heart's content, all without the threat of being noticed and blocked. The proxy takes the shape of a mobile 4G connection from any given country, which makes the e-commerce store believe you are a real customer on your mobile phone.
Coping sneakers
A private proxy is a perfect option to cop that next sneaker drop. You no longer need to stand in a line for hours on end; instead, let your sneaker bot cop those sneaks from the comfort of your home. Sneaker bots are automated software that helps you buy high-demand shoes with ease.
With a private proxy, your sneaker bot can work around the system and buy more than just a pair. These bots rotate proxies to ensure Nike, Adidas, or any other major shoe company cannot block and prevent you from buying the sneaker.
Put, with a private proxy; you can flip your pair and make a profit without leaving the comfort of your home.
Grow Your Business With anyIP
Getting more exposure on Craigslist
Although you generally do not need to use a proxy to list an ad on Craigslist, you should invest in a proxy if you are looking to maximize exposure. You can post different ads using different IP addresses, amplifying your reach. As a Craigslist seller, the name of the game is exposure and getting more people to view your product.
With a private proxy, you can post the same ad multiple times while getting around blocks and bans that can happen. Instead, you get more people to view your product and additional opportunities to sell.
SEO auditing
If you want to ensure an SEO campaign is going well, then a private proxy can help. SEO campaigns are complicated and often need due care and attention to run successfully. That is why so many use private proxies in combination with an automated rank-monitoring bot or a blackhat tool.
As the name of the game for SEO is keyword ranking, rank checkers are essential to any campaign. However, an automated rank checker can run into problems, especially if you try to rank in multiple locations. Thus, many in the SEO space trust a private proxy to ensure your location, and bot actions can mimic human behaviors to check the overall rank.
As for blackhat strategies using Scrapebox or other automated link-building software, you will need private proxies to succeed. If you have tried free lists, you know all the problems which arise.
Social Automation
Whether you need proxies for Instagram, Snapchat, Twitter, or even Facebook, private proxies are the best tool to ensure you can automate your processes. Either way, you might be balancing a couple of business accounts or several hundred; you must utilize automation to make your job possible. Social media bots are a great tool but can struggle with blocks or bans if you are not running a proxy. That is why so many choose private proxies to escape detection.
Social media bots are designed to operate different accounts and mimic various locals. However, the issue is that social media sites hate automation. They have tools to detect and ban bots that are working as they do not provide the social media site profit and cost them money with server time. So, private proxies work against the social media bot detection tows to avoid detection and allow your automated processes to run smoothly.
How to use a private proxy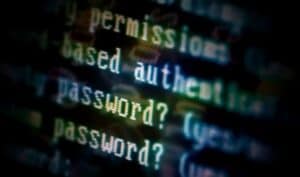 Private proxies, like other proxies, can be used on any system and browser. Generally, you will log in via your browser as most companies do not require you to download any software to your device.
However, you will typically have one of two ways to access and authenticate yourself as the user for private proxies.
Username and Password
The most popular way to log in and authenticate your private proxy is to use a username and password log-in. You will set both up once you create your account and log in anytime you want to use your proxy.
IP Authentication
The other way to authenticate your private proxy is IP whitelisting. To complete this, you will enter your real IP, provided by your ISP (internet provider), into the list of whitelisted IP addresses. Once set up, you can quickly log in via your standard IP without entering a password every time.
Conclusion
Whether you are looking to cop that latest sneaker drop, scrape or monitor an e-commerce platform, a private proxy is a powerful and necessary tool. Although private proxies have their downsides, mainly the price, a private proxy is an investment that can pay for itself in spades if used correctly.
Now is the time to invest in a private proxy and see how this powerful tool can take you and your business to the next level. AnyIP offers a variety of plans and options for our private proxies, and no matter what you have in mind, our team has the solution for you.
Plus, unlike the other guys, our proxies will not break the bank and ensure you have enough left over to grab a second pair of Air Jordans to flip at the next drop.
‍